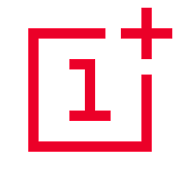 This is a sad story. A few weeks ago, I set my OnePlus One down on a table outside so that it would not be in my pocket while I worked on the pool. I have done enough work on the pool to know that at any moment, I might go tumbling in! After successfully completing the pool work without taking the aforementioned tumble, I went to put my phone back in my packet when I fumbled it and dropped it face down on the concrete deck. Needless to say, the glass shattered.
Although I immediately purchased a Samsung Galaxy Core Prime to replace it (I absolutely must have a cell phone for work), I decided to look into getting the OnePlus repaired. That is another story altogether. Before I could even consider sending the phone back to OnePlus, I had to wipe all data from it. Since the screen was shattered and completely unresponsive to touch, I had two options.
Remote Reset via Google

It is scary just how easy this is. Log into Google's Android Device Manager and select the appropriate device from the drop down list. If the device is powered on, it will locate the device. Click the "Erase" button and confirm. The device should immediately reboot and begin the reset procedure. You will even get a handy email letting you know what has happened.
Recovery Mode Reset
With the phone powered off, hold down the power and volume down buttons to power up. The phone will power into Recovery Mode. You will see several options listed on the screen. When I did this, the third option down was the one I wanted: "Wipe data/factory reset". Using the volume buttons to move up and down through the list, I selected (with the power button) to factory reset. After confirming, there was a bit of work wiping the system and then I was returned to the Recovery Mode screen. From there I chose to boot normally.
No matter which method you choose, once the system has been wiped it should send you to the Android welcome screen upon booting. Note: there may be system updates or optimization that happens during the initial reboot.